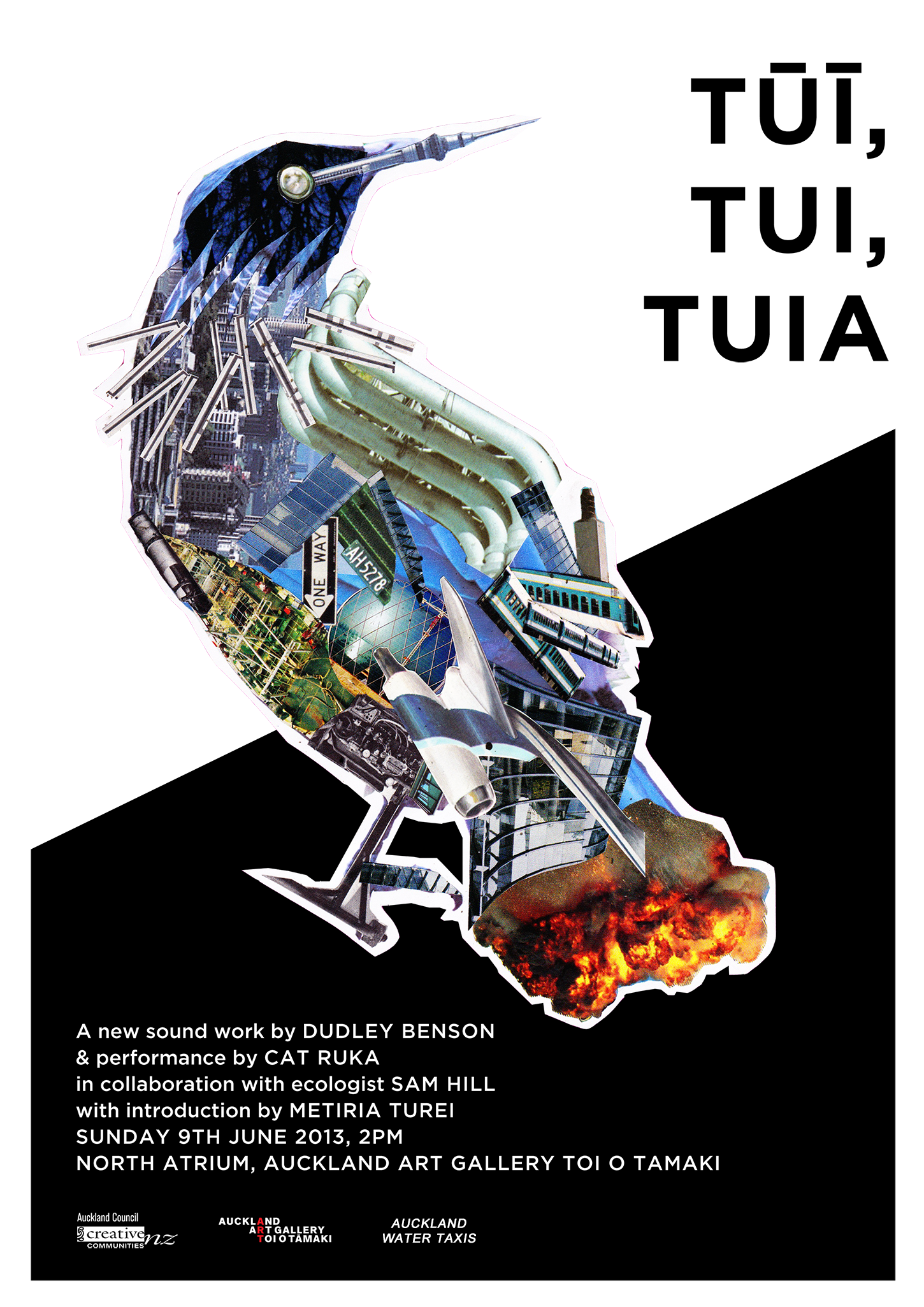 Tūī, Tui, Tuia Ringtone EP: A new sound work in collaboration with dance artist Cat Ruka, and a free-to-download collection of ringtones made from tūī calls and Auckland city noise.
Download tui ringtones for:
To install the ringtones, follow the instructions designed for your phone. (Note: Track 1 is the full sound work, and not a ringtone.)
Tūī, Tui, Tuia is a new sound work I've made from tui calls collected from bird sanctuaries around Tāmaki Makaurau in the summer of 2012/13, by ecologist Sam Hill. It will be premiered at Auckland Art Gallery, then installed in surround sound at Silo Park. For the Gallery show, Green Party MP Metiria Turei provides an introduction, I'll play a short set of Forest waiata, and Cat Ruka will perform a new solo to accompany Tūī, Tui, Tuia.