My new double live album Live Series: Volume One is released today! 
Disc One - The Awakening Live was recorded at Auckland's St Matthew-in-the-City on my 2008 tour with choir & string quartet. We performed songs from The Awakening, and Kate Bush's Hounds of Love.  
Disc Two - Forest Live was recorded at Waitakere's Oratia Settlers Hall as part of last year's tour with The Dawn Chorus. Hopey One, the boys and I shared Hirini Melbourne's bird waiata and new versions of my own songs.

The physical limited edition album is packaged in a deluxe gatefold 2CD wallet, designed by Saskia Nicol. The artwork is by Nigel Brown, who has painted a series of six cards which are included within the limited edition. The truly exciting thing is that you can choose whichever painting you'd like most for the cover by slipping the card into slits on the wallet's blank front panel. Tumeke! 
Buy the limited edition 2CD wallet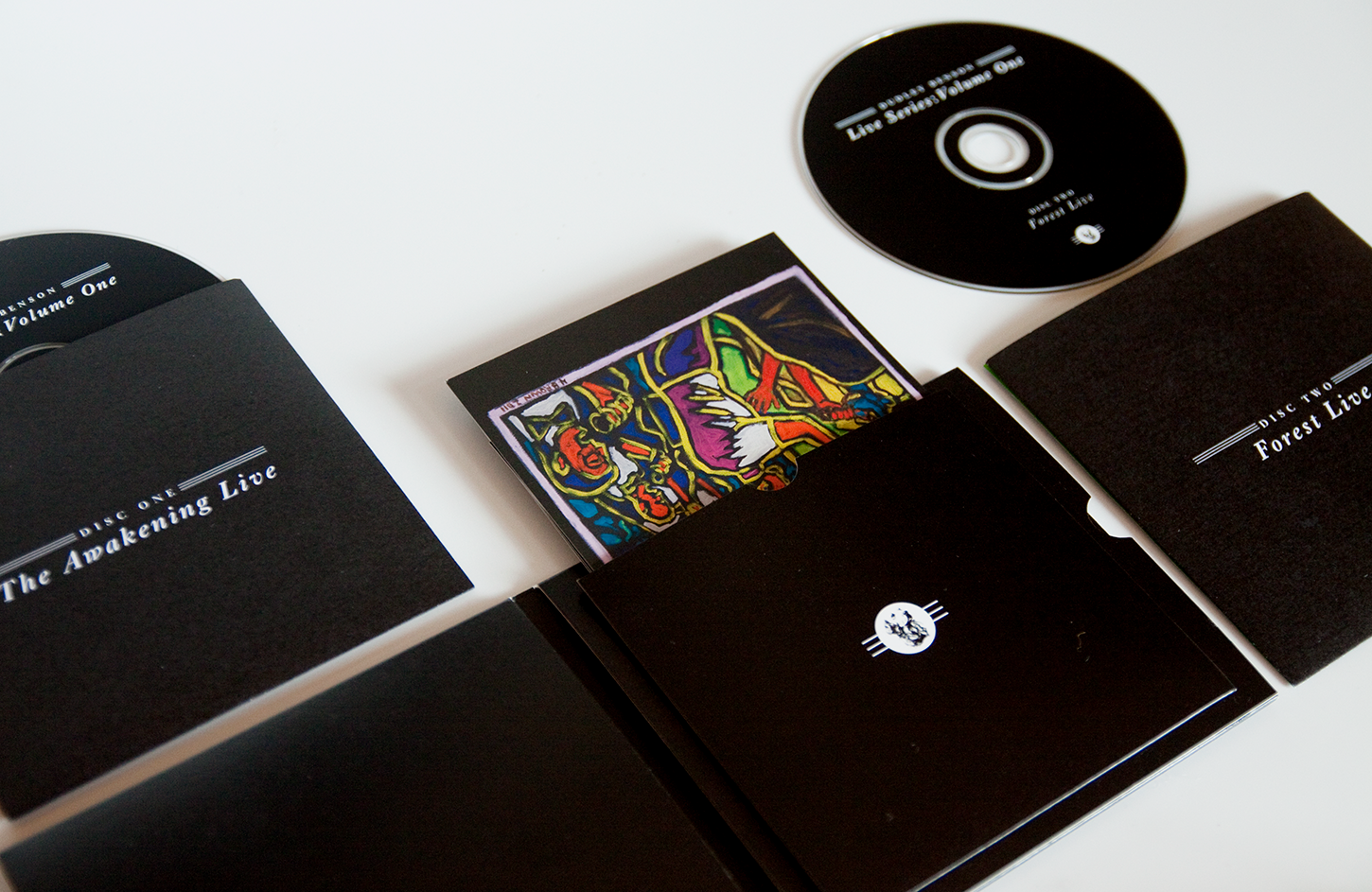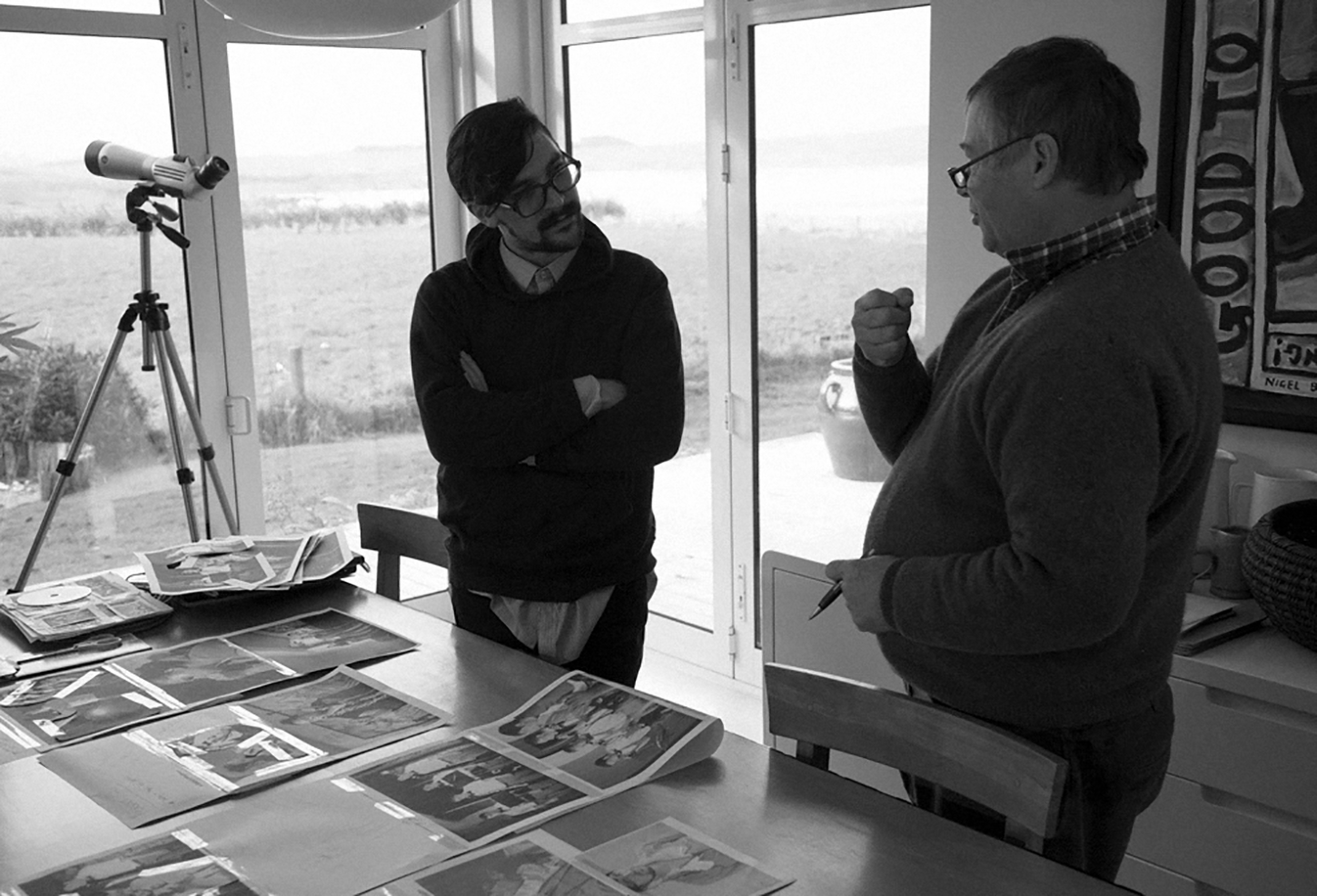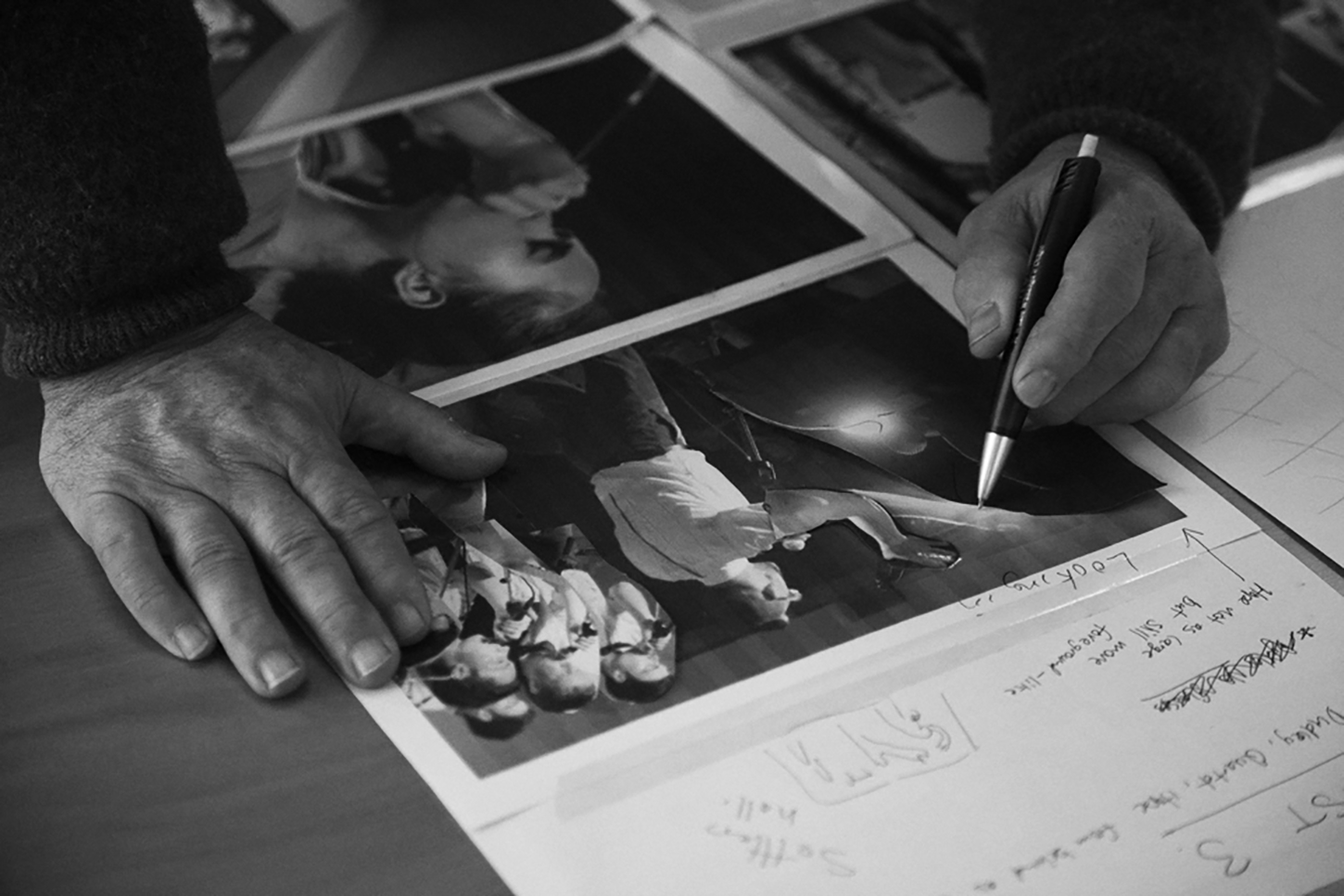 Dudley & Nigel Brown working on the artwork for Live Series: Volume One
---

I'm also today publishing Roots, an ebook that documents the making of Forest & its tour through photography by Josh Thomas and questions submitted by friends & listeners of the album.
---

The Awakening Live will be broadcast on Radio New Zealand Concert on Tuesday 8th November at 9.10pm. An edited version of Forest Live will be broadcast on Radio New Zealand National on Saturday 12th November at 4.10pm & Friday 18th November at 8.06pm 8.35pm.