Tonight at 8pm (NZT), I'm chuffed to share with you the premiere of my new music video: It's Ōtepoti's Fault. I'm grateful that NZ on Screen and AudioCulture are presenting this with me. Watch the premiere here or below.



This is the last of the six videos I made for the Zealandia album. Though it wasn't one of the more challenging to make on a technical level, it was by far the most difficult emotionally. The video is built around Super 8 footage of my family - specifically my Mum Adrianne, who suicided when I was 15. It was so hard to edit together the footage of Mum in her 20s and 30s, with all the promise and dreams she had. Pets were a strange marker in time too, and in some scenes, I realised everyone in them has passed. 

To me, this video is a story of part of my Mum's life, but also a reflection of how memory can have such a powerful grip over our lives - especially when they take the form of photographs and moving images.

I did love our filming and editing process, and I'd like to acknowledge the team that helped me make this with such care and sensitivity: DOP Miranda Bellamy, editor Phoebe Lysbeth Kay, and the Regent Theatre Dunedin projectionists Nelson Miles & Russell Campbell. And a special thanks to my siblings, who were so supportive and understanding in my sharing these images of our mother, Adrianne.

I hope you enjoy the video.
Dudley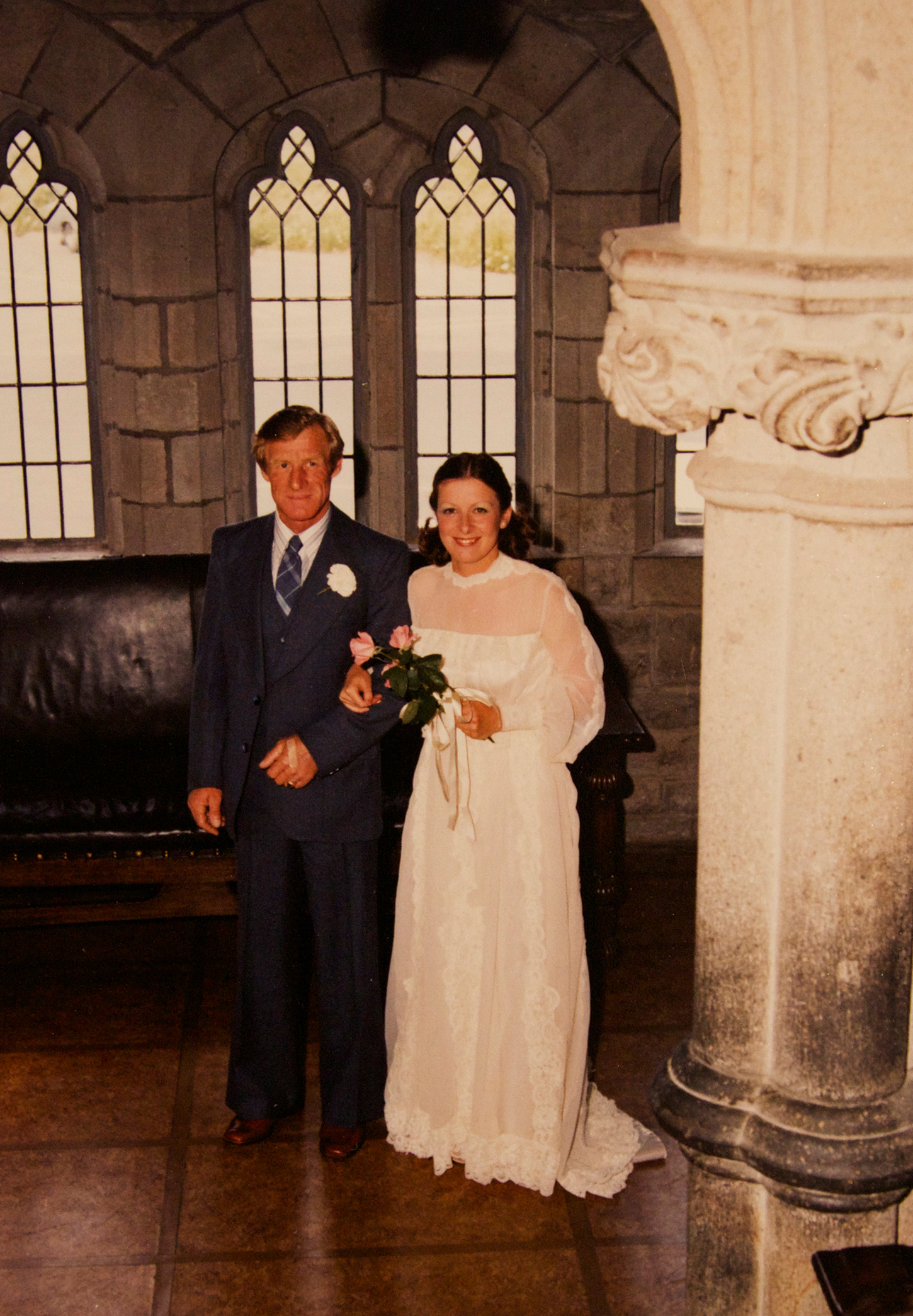 My mother Adrianne Mora on her wedding day at Sign of the Takahe, 1980, with her father Maurice Mora.