The recognition of Matariki - the Māori New Year - seems to be growing in the mainstream conscience. Of course, if we take a day off to celebrate QE2's birthday we should do the same for the new year unique to our people and skies. One day, one day.... Til then: 
For Dunedin's Puaka Matariki Festival, I'm playing two shows with beatboxer Hopey One. This is our first show together since the 2010 Dawn Chorus Tour.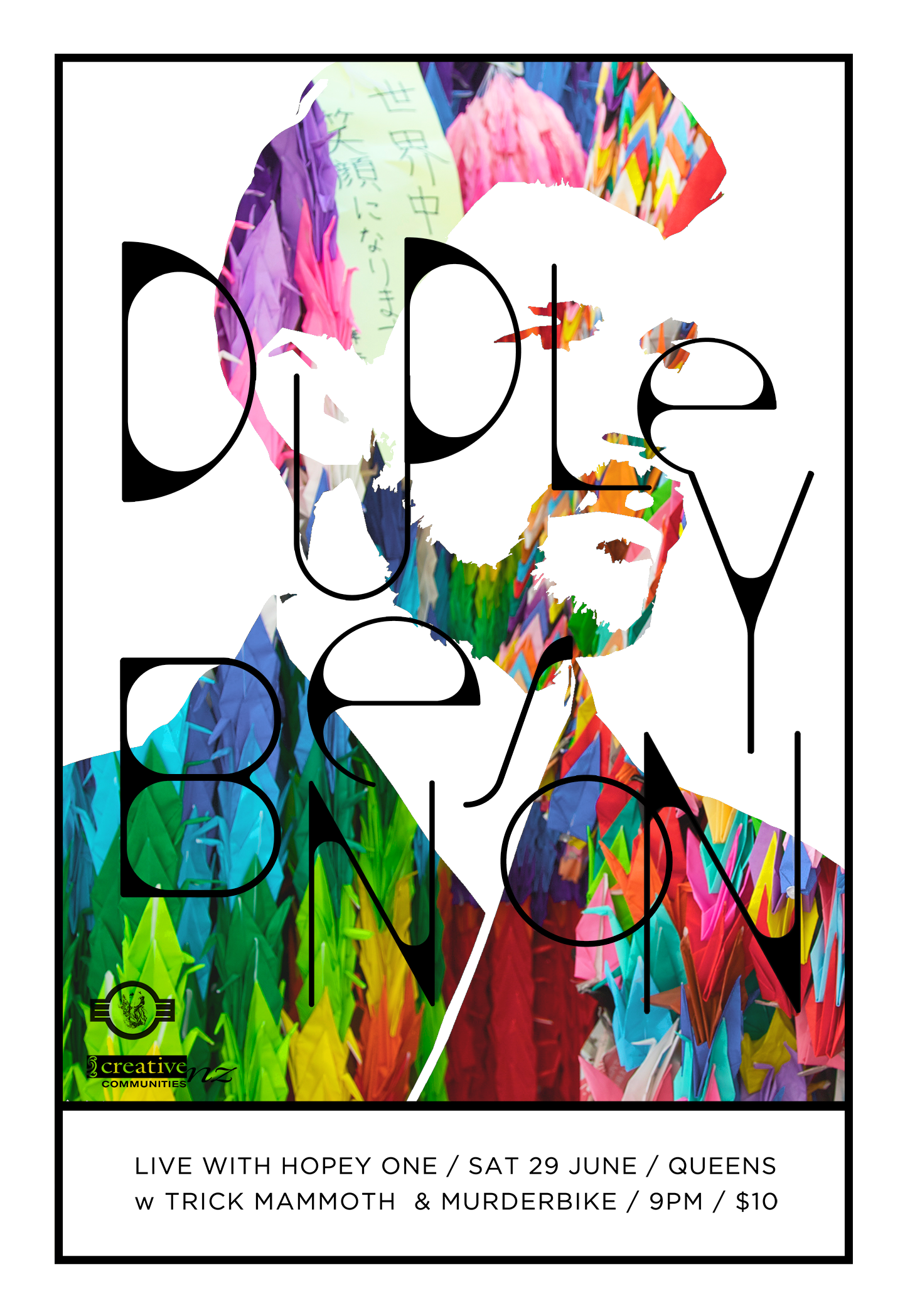 Dudley Benson live w/ Hopey One

Saturday 29th June · 9pm · Queens
​​​​​​​Supported by Trick Mammoth & Murdabike
$10, cash on the door

Sunday 30th June · 2pm · Dunedin Community Gallery, Princes St
A short show for whanau, tamariki super welcome
Koha
---

Also for Dunedin's Matariki, Josh Thomas and I of Golden Retriever Records are happy to present NGĀ MIHIZ, a performance art evening in the Dunedin Public Art Gallery featuring three original twenty-minute performances by Cat Ruka, myself with my siblings Jess & Edward Benson, and Piupiu-Maya Turei & Fauxhound.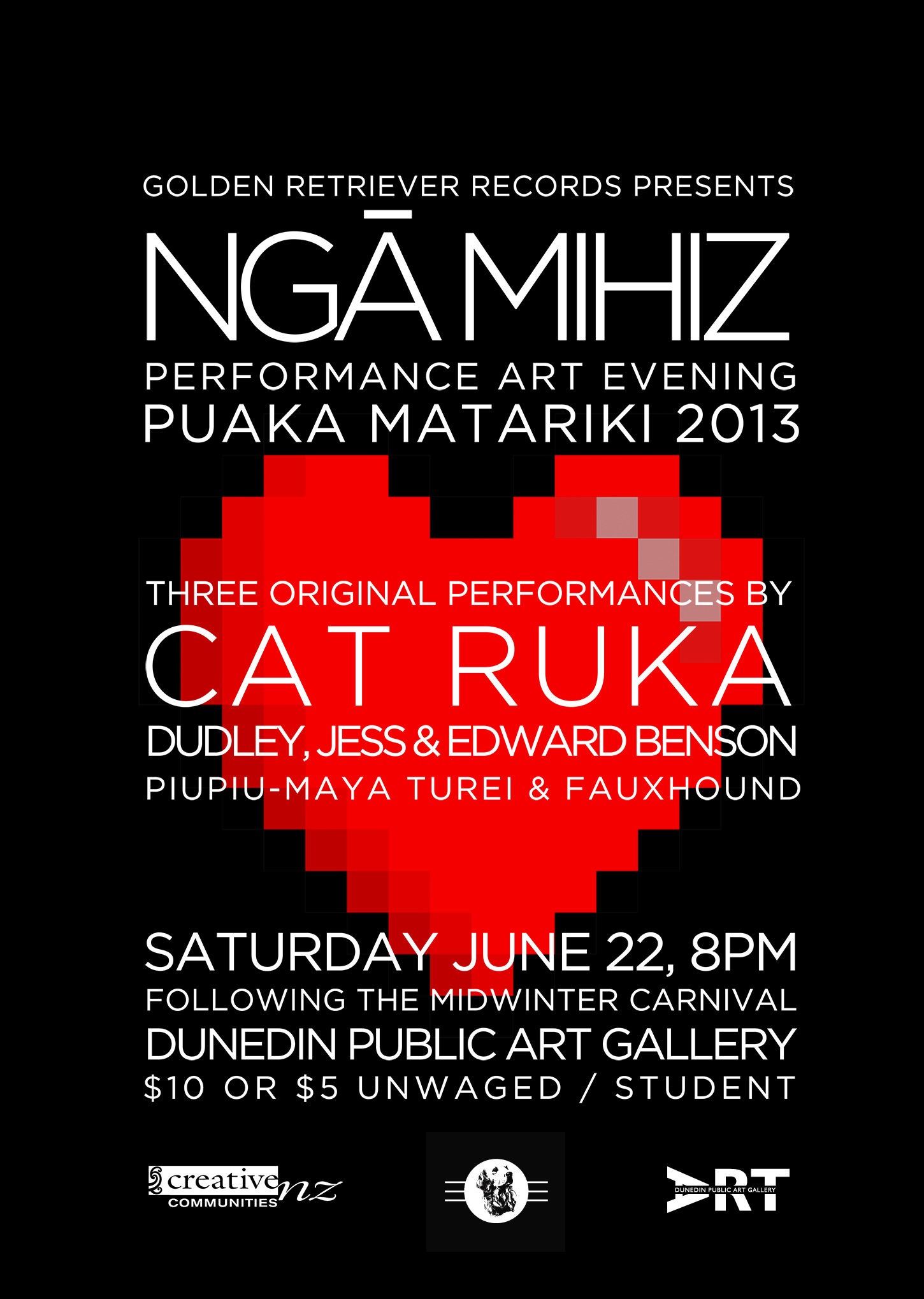 Auckland-based dance artist Cat Ruka (Ngāpuhi, Waitaha, Pākehā) presents Whiti-kaupeka, a new solo work inspired by the birth star of her soon-to-be-born first child. I'll be performing a shared experience with my sister Jess and brother Edward (Ngāti Pākehā) in honour of our mother Adrianne, who died when we were children. Auckland/Dunedin-based performance artist Piupiu-Maya Turei (Ngāti Kahungunu Ki Wairarapa, Atihaunui-a-Pāpārangi) and chiptune artist Fauxhound premiere hello ! world ! , a quest-collaboration in a digital realm. 

Saturday 22nd June, 8pm (following the Midwinter Carnival), Dunedin Public Art Gallery
$10 or $5 unwaged/student, cash on the door